Hogan posts an update photo of his finger
Hulk Hogan via Twitter..
Would you like it rare? HH pic.twitter.com/H0CX3ZfaH9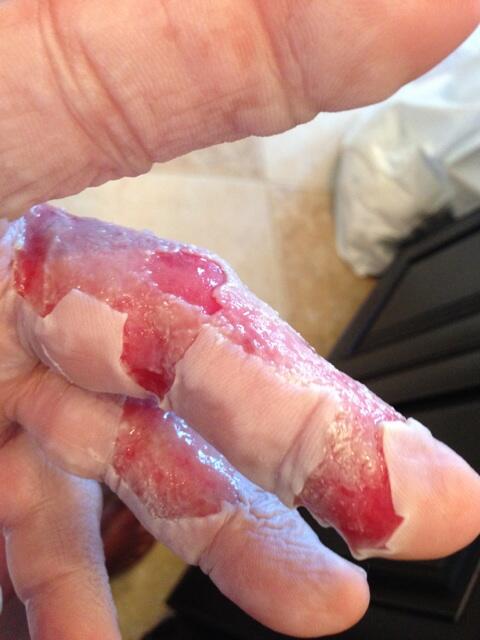 Tags: Accident, Explosion, Fingers, Hand, Hulk Hogan, Picture, Radiator
About Craig Watford
I graduated form Sheffield Hallam University with 2.1 in Journalism Studies in 2010. I am mainly interested in writing about sports with my favourite sport being football(soccer). I have watched wrestling religiously since I was about 8-9 years old. My favourite match of all time is Austin vs The Rock at Wrestlemania 17.