Photo of John Cena's Elbow after Surgery
Following his successful triceps surgery this week, WWE Superstar John Cena tweeted a photo of his elbow, which previously had a huge lump on it.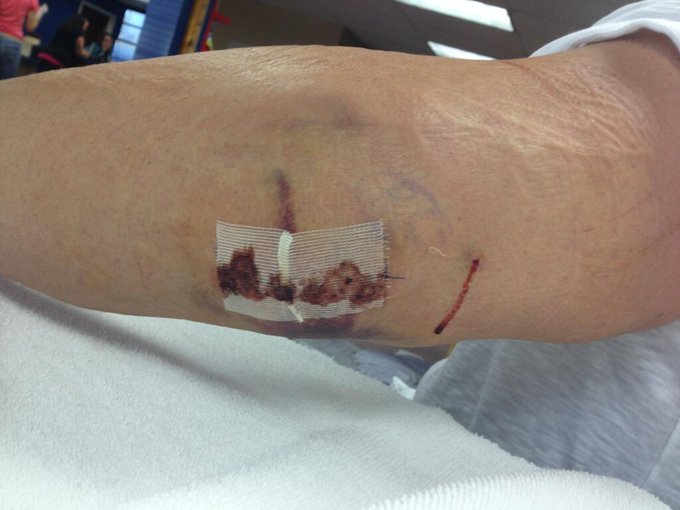 Tags: Elbow, John Cena, Picture, sports, Surgery
About Craig Watford
I graduated form Sheffield Hallam University with 2.1 in Journalism Studies in 2010. I am mainly interested in writing about sports with my favourite sport being football(soccer). I have watched wrestling religiously since I was about 8-9 years old. My favourite match of all time is Austin vs The Rock at Wrestlemania 17.